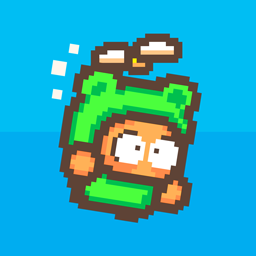 Swing Copters 2
Flying is now a serious business. Join us at Copters Inc.
Genre: Arcade
Rate: Everyone
Release Date: Dec 17, 2015
Developer: .GEARS Team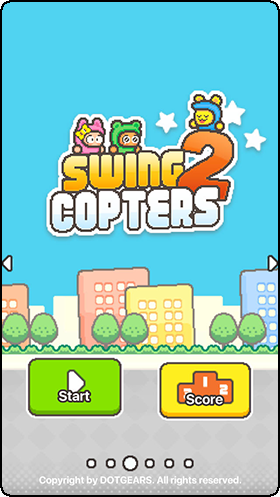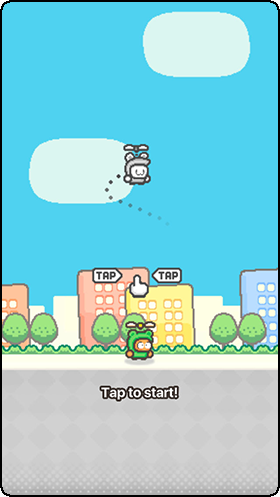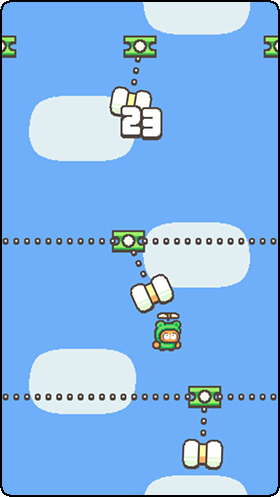 Spinki Falling and Fabi Crasher have been friends since primary school. They grew up playing Swing Copters together. But as adults, they need to do something for a living. And that's where our story began…


Spinki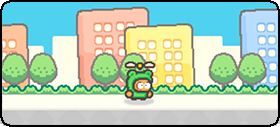 Spinki is well known for his talent in Copters. He's the best pilot in the company. However, he is very shy and quiet.
Full Name: Spinki Falling
Title: Co-Founder and CEO of Copters Inc.
Education: Graduated from R.A.A. (Royal Aeronautical Academy)
Zodiac Sign: Scorpion
Hobbies: Unknown
Bloodtype: B
---
Fabi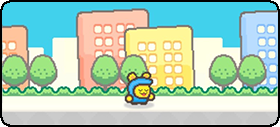 Fabi helped Spinki a lot in running Copters Inc. Even so, people rarely see him fly. Talkativeness is what describes Fabi the best.
Full Name: Fabi Crasher
Title: Co-Founder and Company Secretary
Education: Not graduated
Zodiac Sign: Gemini
Hobbies: Singing and dancing
Bloodtype: A
---
Pinki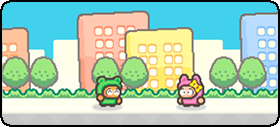 Pinki is the only female pilot in the company. She is independent and ambitious. Rumour says she joined Copters Inc. only to get along with the CEO.
Full Name: Pinki Jolie
Title: Pilots Manager of Copters Inc.
Education: Graduated from Aviation Pilot Training Center
Zodiac Sign: Unknown
Hobbies: Clubbing and sweets
Bloodtype: O